07 May

7 global wellbeing rituals to try at home

We might not be able to travel at the moment BUT we can learn from others; online. And what better to learn about than health and wellness, happiness and wellbeing…

via Harpers Bazaar by Kate Mason and Lucy Halfhead

For centuries, wellness rituals have been used to prevent or heal illness and to promote relaxation around the globe. In modern times, these ancient practices have begun to feature on hotel spa menus to help relieve stress associated with fast-paced and overstimulated lifestyles while you're on holiday. With air travel currently on hold, let us transport you to seven mesmerising destinations and explain the benefits of their local traditions, while offering tips on how to recreate them in the comfort of your own home.1Denmark – Hygge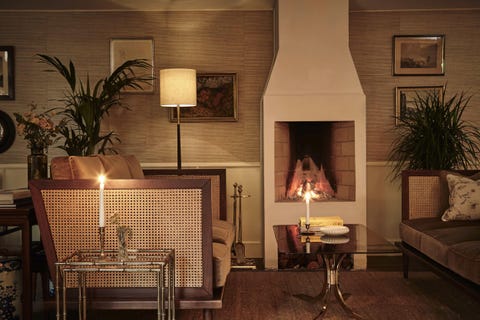 A Danish concept meaning 'to offer courage, comfort and joy' by creating a cosy mood or feeling of contentment. To turn your living space into a tranquil haven, light a Skandinavisk lykke scented candle and scatter cosy décor items like this Nordic sheepskin soft taupe rug. Pieces from Nordic brands like Filipa K's morie scarf cardigan or Arket's oversized cashmere jumper will help you lounge in comfort, while learning some Scandi secrets in The Little Book of Hygge: Danish Secrets to Happy Living by Meik Wiking, CEO of the Happiness Research Institute in Copenhagen.
Ultimate experience: Hotel Sanders, Copenhagen2Russia – Parenie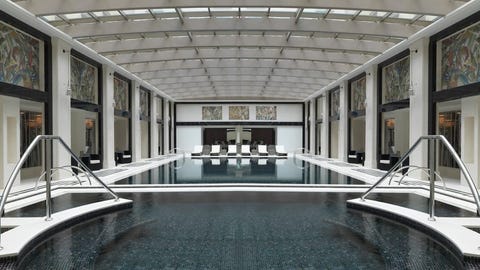 This detoxifying 10th-century Slavic ritual is usually performed in a banya (communal bathhouse). Bunches of birch or eucalyptus twigs are used to gently beat and press steam into the body, before you're submerged in a cold plunge pool. Honey and salt or coffee scrubs are popular add-on treatments. This prompts a boost of circulation that helps relieve muscle tension, stress and joint pain. At home, try using Banyan Botanicals Organic cedar eucalyptus soap and a BielitaBirch bath broom in a hot shower before immersing yourself in a cold bath (add ice if you're brave enough). Follow with Natura Siberica sauna & spa slimming hot salt body scrub and Omorovicza mud detox collection to purify your skin…
… keep reading the full & original article HERE
#happiness #positivepsychology #wellbeing #wellness #health